Main Characters
Name: Leno
Real Name: Leonard Stevens
Age: 203
Sex: male
Race: vampire
Hair: silver
Eyes: grey

Biography:
Leno works as a murder in hire for the Mafia. Even though he's not quite following their rules, but instead do as he self please, Leno has stayed out of the question for being fired because he works quicker than the others. Leno is coldhearted and only cares about his own needs and interests.
But he wasn't always like this.
Back in the 1800's, when he was a human, Leno was a completely diffrent person. But this is something he doesn't speak out about to anyone.
Leno is actually from England, but moved to America with the big stream of immigrants back in the middle of the 1800's.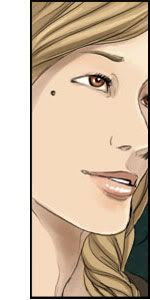 Name: Marie Miller
Age: 22
Sex: female
Race: human
Hair: dark blonde
Eyes: brown

Biography:
Marie is a quite nice girl with just bad luck.
She lives in a small apartment and works in a small shop on a corner in the city.
With no family and bad guidance in her life, does Marie find herself in a tight spot which she doesn't know how to get out of.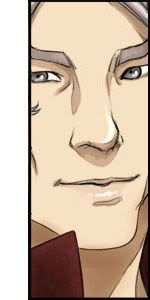 Name: Alias Vermon
Age: 397
Sex: male
Race: vampire
Hair: white
Eyes: grey

Biography:
Alias is one of the oldest still living vampires.
He was once a rich and powerful man with royal blood, and when he joined the vampires of own free will, he managed to stay as a leader, but now with eternal life.
He made a clan, or a family called "the blood family" where he stayed in as the leading man.
After making Leno one of them, he desperately tried to make Leno stay in the family with no luck.
Alias is a snobby perfectionist and is very old fashion. He still wears clothes in the same style as those he always has woren.
He is neither bad nor good and takes everything with a smile or a little joke.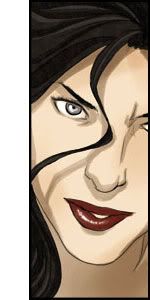 Name: Emma Lin
Age: 152
Sex: female
Race: vampire
Hair: black
Eyes: grey

Biography:
Emma is Lenos ex-girlfriend.
Obsessed with revenge, she is trying to hunt down and kill him after he left her in 1904.
Several times she tried, but failed. Now she is ready to give it another shot.

Name: Theodore Stevens
Age: 205
Sex: male
Race: vampire
Hair: black
Eyes: grey

Biography:
Theodor is Lenos two years older brother.
With a reason only these two brothers are familiar with, Theodor is obsessed with the only thought of killing Leno. And he's not willing to give up untill he has reach his goal.